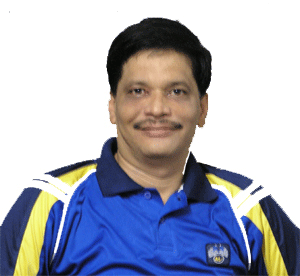 Shail  ERYT 200 Yoga teacher Certified with Yoga Alliance USA
YogaFaculty is just not an academic institution, it possesses the core values of a true family. It is predominantly influenced by Swami Shail – a man of dedication. YogaFaculty has proved that a family will adopt its values and culture from the guardian who drives it.
The name Shail is a stockpile of yoga. He started his journey at an age as young as 16. His acute interest for Indian Yoga and other pious areas took him away from a common man perception and he had devoted himself to attain the perfection in Yoga.
He served and followed the Great masters of Yoga for a long tenure as long as 12 years of his life. His persistent dedication towards yoga, dragged him much closer to the spiritual gurus who possesed immense theories of "Yoga Darshan". With the intense and thorough study of yoga, Shail has emerged himself as a gem of Yoga. He is nothing less than a self alchemist.
After this 20 years of his vigorous training under Yoga Masters he started his journey to Rishikesh and there he got into the pious company of great Yoga gurus and masters of Yoga. During this span he has learnt vastly about Vedic chanting, Upnishads, Sanskrit and ancient culture.
After attaining a thorough understanding of all yoga tactics and man oeuvres, Shail took up admission in Gujarat Vidhyapeeth. He completed his Diploma course for Yoga Instructor and Certification in Yogic Science Course from this institution. Being rewarded with these diplomas qualified him to cure few critical illnesses such as back pain, cervical spondylitis, diabetes, high blood pressure, obesity and stress problem. It was a great experience for him to cure these diseases through yoga and it gave him an immense satisfaction too. Shailmakes sure to attend all the Indian yoga programs to give lectures. He is a proficient teacher in Ashtanga yoga, Kundalini yoga, Hatha yoga, Shivananda yoga and Mantra yoga in various places like Bodhgaya, Dharamasala, Goa, Haridwar,Rishikesh,Udaipur, Varanasi, Varkala in Kerala and many other parts of India. He pursued an extensive study of our great heritage – the Vedas, Vedanta, the Upanishads and the Gita.
He imparted his knowledge of yoga to many people and blessed them. Shail has stepped up for a new journey in the field of yoga teaching after getting precision in his field. His horizon of teaching was not limited up to India but surpassed the boundaries of India. Shail involved himself in yoga teaching and other welfare activities with total dedication and fidelity. His learning is regular and more extensive and broad now-a-days. His simplicity makes him more amiable and great personality in the world of spirituality.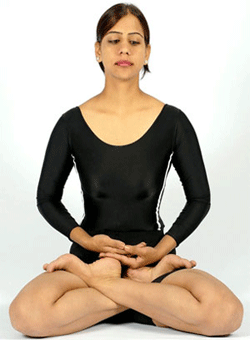 Pinki Ghanghas:
Yoga was passed onto the west from India by a lineage of male teachers. But today a new generation of female force started to lead this path. The impact they have on the lives of people is strong, inspiring and radical. It is rightly said by someone that women can bring energy and empowerment into their daily, family and community lives through their yoga studies or practices. One among such ladies is Pinki Ghanghas. She did not only enrich her own life with her passion for yoga but also influenced the society around her. Pinki Ghanghas is lady with unique vision. She stood aloof from the crowd of women with common thinking who would prefer minor sectors to make up their careers. She has chosen yoga as her career path which is actually a male predominant field. Ms Pinki Ghangas did not only take up yoga as her career but also marked it in her own style.  She was born in a northern state of India. Ever since from her childhood, she had an intense passion for spiritualism and meditation. She has learnt yoga science from one of the oldest institutes from Kalvalyadhama Lonovala, in India. Her keen interest in this area, paved way to her research in yoga exercises. She did her academics also in yoga science. She also did a course in Yoga Therapy from Chandigarh Punjab University. And she did her M.Sc. in Yoga and Naturopathy from Vinayaka Mission University. She was been rewarded with many accolades for her achievements. She was awarded a gold medal at National yoga championship. She has been labeled for her perfection as an ideal and best yoga teacher. Finding a perfect female yoga trainer in a male dominant field like yoga would have been impossible if people like Pinki Ghanghas did not stand for it. Although majority of yoga learners are women, female yoga trainers were not equally available. Hence female learners will have to learn yoga under male trainers, which could be very inconvenient to them many times. Today there is a consistent increase in the number of female yoga trainers available. Pinki Ghanghas has set herself as a symbol of inspiration and motivation for many such female yoga trainers. She has passed through innumerable milestones throughout her tenure serving yoga. Yoga students from across the globe are benefited through her guidance. She has transformed the lives of thousands of over scheduled, over-stimulated and multitasking modern women. She is a gem in the world of Yoga.